The pain of infidelity is similar to death. You need help to heal. Here are six keys to help you know how to recover emotionally from an unfaithful wife.
There is perhaps nothing more painful than walking through and experience with an unfaithful wife.
Those who have experienced it say it ranks up there with the loss of a child. Like losing a loved one, it usually signifies death. The death of a relationship.
Victims of infidelity wind up with far more questions than answers. The list of reasons continues to grow year by year.
According to WebMD, women cheat for several reasons:
Revenge
Boredom
Sex Addiction
Thrill Seeking
Emotional Void
Loneliness
Study from Colorado University (here and here)
The study from Colorado University revealed that 13% of married women cheat on their spouse.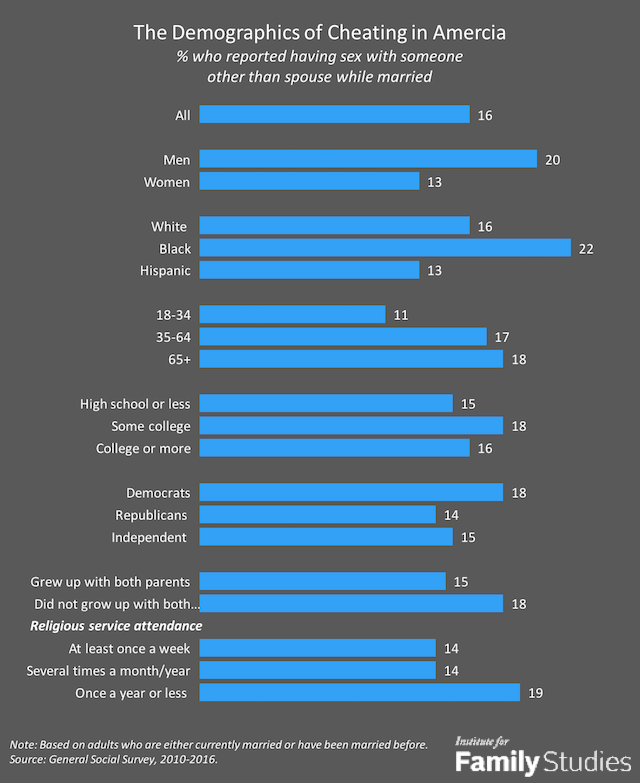 Not far behind the questions of WHY it happened are questions about WHAT NOW? How do you move past in Fidelity? What should I do? where can I find the strength to survive this?
These questions are just the tip of the iceberg.
In this article we want to explore some of the common questions about how to move on.
How to recover emotionally from an unfaithful wife
There is a reason the Bible says to guard your hearts. The heart is vulnerable to rejection, pain, and infidelity. The bottom line is it hurts.
While some rejection is common in every person's experience in life, the rejection from infidelity is in a different league. It comes from the person that we believed and trusted. This makes it more painful.
There is a difference between closing your heart and guarding your heart.
While it's important to keep your heart open if you desire reconciliation (and even if you don't), you must guard your heart. This means you cannot continue to expose your heart to abuse or misuse. There may be a fine line between guarding your heart and closing your heart, but it's one that needs to be understood. Guarding your heart will keep you from further heartbreak. Closing your heart will keep from future love.
Guarding your heart will keep you from further heartbreak. Closing your heart will keep from future love.
Click To Tweet
Many people do this when they blame themselves for their spouses unfaithfulness. It is an unhealthy belief.
These steps will help you guard your heart and recover emotionally.
1. Choose to forgive.
We will talk about this further a little later on. It's important to know that the beginning place is to forgive.
Forgiveness is not letting them off the hook. It's not holding them accountable for their behavior. It's simply letting go of bitterness and anger so that you can recover.
it has more to do with your state of mind and heart than theirs. Unforgiveness only keeps you trapped.
2. Talk it out.
I don't always suggest counseling, but in this case it often helps. It gives you the opportunity to talk through your emotions and anger.
It often unhealthy to do this with close friends and family. I'm not suggesting that you can't verbalize your emotions to your friends. I am, however, saying it makes it complicated if you decide to reconcile.
This is why I often suggest professional counseling. a counselor is more equipped to help you navigate through your emotions. Friends tend to take it personal with you.
While empathy feels good, in this case it can be counterproductive. You don't necessarily need agreement at this point, you need help.
Talking it out also keeps you from medicating. When I went through my divorce I found myself medicating with alcohol. This wasn't productive and prolonged my recovery.
Talking it out is better than medicating and burying.
3. Exercise and get plenty of rest.
I realize this sounds more like a health and fitness issue or recommendation. But trust me, it applies to your situation.
When we experience trauma, we tend to change our habits and routines. Our emotional instability is reflected in our routines.
Worry and stress have a negative impact on our rest. Just as the body needs rest to recover from physical exertion, your mind needs rest to heal from emotional trauma.
I've heard the same scenario countless times from people who have experienced emotional and relationship trauma. They all say the same thing.
I can't sleep.
I'm not eating right.
All I want to do is sit on the couch.
Our mind seems to be so overwhelmed sorting through what happened and what to do next that our body shuts down. We just can't seem to get motivated again.
This is why it is so important to take charge of your routine, instead of letting your emotions create a new reality for you.
Exercise, proper rest, and eating right will help you have the fuel and energy you need to make good decisions.
Do not allow yourself to fall into deep depression. Exercise and rest will help you fight that battle.
4. Get back in touch with your spiritual center.
Emotional turmoil caused by infidelity, or any broken relationship, throws us off balance. We tend to lose sight of our center. We become off balance.
Even healthy marriages can present challenges. This is amplified a thousand times when there is marital unfaithfulness.
It feels like walking a tightrope across Niagara falls without a safety net.
This is why you must regain your spiritual center.
It should be evident that we are more than just physical beings. We are spirit and soul. We have heart. Because of this it's impossible to deal with something like unfaithfulness without connecting your life to the spiritual.
Regardless of what many people want us to believe, we are not just human animals. We are created in the image of God. Because of that we have a God connection.
Only by keeping this connection will we have the strength to navigate through this type trauma and come out on the other end strong and healthy.
5. Refuse to make big decisions
When you are experiencing emotional trauma, it's not the time you want to make big life decisions. Most people have trouble deciding what to eat for dinner during this time, much less decisions that impact the rest of your life.
It's important to know that you do not even have to decide at this point, early in the game, if you want to stay in the relationship or not. Sometimes it's healthy to take that decision off the plate and table it for another time.
I find people who've experienced and been victims of infidelity have too extreme responses.
One response is to blame themselves. They somehow feel responsible that if they had done something different it wouldn't have happened.
This is seldom the case.
Those who take blame for the situation are certainly in no position to make a decision. They are often codependent and unhealthy emotionally.
The other response is opposite. They become angry and won't revenge.
Obviously, this is not the time to make big decisions.
Until you come to find the middle ground again -balance in life – it's no time to make decisions.
Believe it or not these emotions will not last forever. We grow and heal. Decision making during emotional trauma rarely works out for our best. So, avoid it.
6. Give Yourself Time
Rome wasn't built in a day (so goes the adage); neither will your emotional health. Trust has been violated. Wounds carved into your soul.
As with any physical wound, it takes time for the soul to heal. Give yourself time to recover.
Tips on Giving Yourself Time to Heal
1. Take 'actual' time.
Let some real time pass before you make decisions (see above). One of the biggest failures people make is jumping too quick into the situation. I realize decisions need to be made. If it's possible, postpone the big ones until you've had time to heal.
2. Use distance to your advantage
Distance may be part of the healing process. Especially if the affair is continuing.
Many men fear their wife will 'go back to the other guy' if they put distance in their marriage. It may be hard to face, but if that act can cause her to return to the affair, it is inevitable anyway. The goal at this point is your self-recovery.
Time and distance may be in order.
The point is to not rush to make decisions or 'get over it.' Taking time to heal doesn't mean you are stuck. It can mean quite the opposite. Taking time to navigate your emotions and deal with the pain of disappointment can give you the strength to rebuild your life.
A word about taking space.
There are many counselors (Lee Baucom) who believe separating is detrimental to your marriage (except in the case of physical abuse). I do not share this belief. I am certainly not an advocate of separation, but I do know sometimes it is helpful. Not always, but sometimes.
3. Practice Self Care
It is not selfish to want to protect yourself and care for yourself.
In an article by the University of Rochester Medical Center they discuss how physical wounds heal. Physical wounds require proper oxygen and nutrients to heal.
The oxygen and nutrients that new blood carries to the wound are key to successful healing. A wound that is not getting enough blood could take at least twice as long to heal, if it heals at all.
I find there is a lot of correlation between the physical and emotional. The elements may be different, but the principle is the same. Certain things are required for emotional healing. We've already mentioned time and distance. Self care is another element that must be in place.
Just as oxygen carries healing properties to physical wounds, self care provides the necessary elements for emotional healing.
It boils down to caring for your soul properly. We discussed a few aspects of this above.
Just as oxygen carries healing properties to physical wounds, self care provides the necessary elements for emotional healing.
Click To Tweet
I want you to understand that self care is not selfish. Your partner has violated a sacred trust. Self care is finding the balance between guarding your heart and protecting your emotions from further pain, and closing down your heart.
Final Thoughts
These six steps will help you on the road to emotional recovery.
But what about your wife? How should you deal with her?
In Part 2 we will talk about things you need to do to deal with the situation (and your wife) properly (in a healthy manner).
Summary
Here is a recap of the six steps:
How to recover emotionally from an unfaithful wife
What's Next?
Our resources can help you recover from the devastation of infidelity. Check out our toolkit and 'Save the Marriage System' by Lee Baucom.
The Healthy Marriage Quiz
If you want specific help for your marriage, or you want to know your healthy marriage score, take the marriage quiz. You'll get immediate access with suggestions on how to improve your relationship.
The Healthy Marriage Toolkit
Books, Courses, Programs and Tools designed to help you create the marriage of your dreams.
Five Simple Steps Marriage Course
Marriage doesn't have to be complicated. In this 5 part mini series you'll discover practical steps to redesign your marriage.
Healthy Marriage Courses
Our courses will help you build a strong marriage. Each course is designed to meet a specific relationship need.