This is part of a series on 'Rebuilding Marriage.' In this article April Cassidy tackles the topic rebuilding after a communication breakdown in marriage. Her story is inspiring and helpful.
April is a Christian blogger, author, mom and wife. Her website is PeacefulWife.com. You will find links to her books, articles, and social media at the end of the article.
I know her story will be helpful. Don't miss the 6 key takeaways she lists at the end.
This post contains some affiliate links to products that I use and love. If you click through and make a purchase, I'll earn a commission, at no additional cost to you. Read my full disclosure here.
April and Greg's Story
When Greg and I got married 26 years ago, I thought I was perfectly prepared to be the best Christian wife ever. We had dated 6 years. He had been my only boyfriend. We really didn't have much conflict while we were dating, except on my PMS days. Oh! And that one time I broke up with him for 3 weeks when I was 18.
Both of us were Christians and all of our parents were believers and their marriages were pretty strong. Dating hadn't been hard. It was easy and wonderful! I was sure marriage would be just like that, too. And that we wouldn't have all those conflict issues so many other couples had.
I read my Bible every day. Only listened to Christian music. Went to church three times per week. Could quote tons of verses. I was clearly going to rock the whole marriage thing.
Everything was perfect… for three short days.
We had the most glorious wedding and honeymoon and everything was absolutely perfect-for three short days. Then things began to go wrong. I severely sprained my lower back. Greg and his dad were working on an old fixer-upper house-that I did NOT want. They worked full-time jobs 40 hours per week then worked 40 hours per week on the house in the evenings until midnight or 1:00 am six nights per week.
I resented all the time Greg and his dad spent on the house. I wanted him to spend time with me. And I let him know just how disappointed I was.
I had conflicts with my mother-in-law, who was dealing with a lot of health issues I didn't know about, at the time. Didn't expect that at all, because we had always gotten along well before. It also took Greg six years to find a chemical engineering job. So he was stuck in a minimum wage job the first year or two of our marriage, which was extremely discouraging to him.
I thought after we got married, Greg and I would spend every evening together for hours, just like we had when we were dating. Instead, I spent all day in bed in pain for weeks and he worked his tail off and barely spoke to me then fell into bed exhausted. I cried a lot that first summer. I felt so unloved. So unheard.
Greg began to shut down emotionally and verbally which I had never experienced before. Eventually, I thought he didn't love me and had no feelings at all. So I upped my volume and intensity to try to make him change and try to get him to love me more. I started trying to control things and we ended up in a dysfunctional rut that lasted over fourteen years. All that time, I thought he was the one with all the problems and that he needed to change and was pretty vocal with my opinions on that issue. He never said a word about how he felt.
In 2008, we had two young children. Greg and his dad were renovating another old house 6 nights per week after their full-time jobs for a year and a half. I was running on 2-4 hours of sleep per night for many months on end. The kids and I were almost constantly sick. I was working as a pharmacist 21 hours per week.
I was about to have a nervous breakdown from all the stress. Greg was exhausted and got to the point he didn't want to be in the same room with me, touch me, listen to me, or speak to me. I was NOT happy about this situation. For years I had prayed, "God, change Greg! He needs to be a better leader. He needs to spend more time with me. He needs to be more attentive and loving. He needs to be more decisive."
That October, I began to pray a very specific prayer:
"Lord, please show me if there is some way I am contributing to Greg being so passive, quiet, and shut down. Am I doing anything that is making our marriage worse?"
Greg had never told me that I was doing anything hurtful, even though I had asked many times what he needed or if I needed to change anything. No one had confronted me about my sin before, so I had thought I was a great wife.
Within six weeks, God opened my eyes to a mountain of issues in my own life that needed urgent spiritual attention. Pride, disrespect, idolatry of self, idolatry of Greg, self-righteousness, contempt, bitterness, resentment, perfectionism, usurping Greg's God-given leadership position, and more.
What a shock! I was mortified!
But finally, I had a chance to see that I was hurting Greg and I had areas where the Lord wanted me to focus on allowing Him to heal and change me. I repented wholeheartedly to God and to Greg. And determined I was going to learn what it meant to be a godly wife no matter how long it took or what I had to do.
I began to beg God, "Please change me!"
Our Communication Lines Were Shut Down
It's easy to communicate in unhealthy, dysfunctional ways. I did just that for many years, although I couldn't see it. I thought I was being pretty respectful of Greg because I never called him names, threatened divorce, or got physical with him.
But the Lord began to patiently instruct me and show me that the ways I had been approaching Greg were really toxic.
I did things like:
Raise my voice at him.
Insult him.
Make demands.
Boss him around.
Try to change and control him.
Assumed the worst about his motives and actions.
Held onto bitterness.
Used an exasperated, angry mama tone of voice and irritated facial expressions often.
Spoke poorly of him to my family, friends, and coworkers.
Complained to him and about him a lot.
Had a negative attitude about him.
Disregarded his feelings and ideas.
Ignored his suggestions and wisdom.
Thought I was better than he was.
Thought my ideas were superior to his.
First, God showed me I needed to stop the hemorrhaging in our marriage caused by my tongue and attitude. So I knew, for a time, I needed to stop doing much talking. I was talking a LOT. And it wasn't good stuff. Almost every thought and word from my mind and mouth were laced with sin. I was speaking death to Greg, not life. And I hadn't even seen it.
I was the foolish woman in Proverbs 14:1 who tears down her house with her own hands. I was sabotaging the very intimacy I wanted with Greg. I really did love him, but I didn't understand anything about respecting him or honoring him or how to love in a godly way. What a humbling realization.
When I stopped constantly criticizing him, telling him what to do, complaining, raising my voice, blaming him, and all that other negative stuff that no one in the world would appreciate, he said it was like someone took the static off of the speaker in his heart and he could start to hear God's voice again.
Restoring Communication Breakdown in Marriage
Then, God began to slowly teach me how to use my words to bless and build my husband up. I wanted to learn this stuff overnight. But it took a good three-plus years for me to really consistently act in the new, healthy ways. There was SO much to learn!
The very first steps God had me do were:
1. Stop praying for God to change Greg.
2. Start a list of all the things I respected and admired about him.
3. Begin thanking God for Greg and praying for Him to bless my husband.
Then I began to do things like:
Smile at him often.
Hug and kiss him more.
Stop and listen when he was speaking.
Thank him for anything good he did for me, even if it wasn't my particular love language.
Tell him a thing or two I appreciated and respected about him each day.
Assume the best of his motives and assume I just didn't understand his unique masculine perspective yet if he did something that didn't make sense to me. (He was not involved in major unrepentant sin against me.)
Stop interrupting him.
Cooperate with his leadership and ideas instead of fighting him.
Share my concerns respectfully (in private) without blaming or shaming him.
Make respectful requests and suggestions and remain calm and friendly even if he didn't always take my ideas, recognizing he is the one who ultimately answers to the Lord for his leadership of our family.
Respectfully, politely, and gently address any important sin issues-only after much prayer and wisdom from the Lord.
Give him some space and time to think through things and process decisions instead of pressuring and rushing him.
I stumbled. A lot. Especially those first three years. But when I messed up, I apologized and repented to God and to Greg and got right back up and kept begging God to change me and make me more like Jesus. Not to get Greg to treat me the way I wanted him to, but so I would be the woman and wife God wanted me to be.
I realized my motives couldn't be to change Greg or to get the marriage I wanted but only to seek God and to please Him.
As I learned to speak life to Greg, he eventually told me it felt like someone added an amplifier to the speaker with God's voice in his heart.
Slowly, God changed me. Even more slowly, God changed Greg. And, in time, He healed our marriage. About three years or so into my journey to become a godly wife, Greg told me he felt safe with me again. That was the happiest day of my life!
Not long after that, he asked me to share the things God had shown me with other wives. So that is what I do in my ministry.
6 Takeaway Tips to Heal Your Communication in Marriage
How can you begin to restore communication if things are tense?
First, you need to know Jesus as your Savior and make Him Lord of your life. Our old sinful self can't act in healthy, godly ways. We need Jesus' power to do this!
Here are 6 tips to begin to pour healing into your marriage, even if you are the only one who is actively working on restoring your marriage. Invite God's Spirit to have control to help you do these things.
1. Humility
Humility means I make much of God rather than much of myself. It means I don't focus on me. I no longer live for what I think, what I want, and my glory. I live for God's will and His glory. It means I am willing to put others' needs first. It means I can admit when I am wrong and apologize without justifying my sin against my spouse.
2. Respect and honor
Treat your spouse with as much respect as you can. It helped me to picture that Jesus was standing right behind Greg. How would I speak to Greg if Jesus were in the room? Greg is a beloved son of God for whom Jesus died. I want to follow the verse to "outdo one another in showing honor" Rom. 12:10 (Of course, He is in the room, so that is how I should speak to Greg!)
Read more on respect in marriage here.

3. Gentleness
No one responds well to someone being harsh, hateful, mean, or condescending. That just makes people put their walls and defenses up. But gentleness as great strength and power of persuasion. If I speak and act gently to my husband, in the power of Christ, he feels safe with me, and the walls of ice melt away.

4. Understanding
When your spouse acts in a way that doesn't make sense to you at the moment, assume there is probably a good reason for that. Wait to react. Seek to understand the other person's very different perspective before assuming they are trying to offend you.

5. Kindness
Look for ways to show kindness to your spouse just to bless them. Not to get anything from them.

6. Friendliness
Seek to have a friendly, pleasant tone of voice and body language when speaking with your spouse. We all tend to think we look and sound friendly, but we may be surprised by what other people see when they look at us and hear us. Consciously seek to smile every time you see your spouse. Consciously try to use a cheerful tone of voice. Let them know you are on their team.
Healthy Marriage Side Note: You can learn to add these values in your relationship by discovering how to make deposits into your spouse's emotional bank account.
What's Next?
If you want to read more April articles, check out the links below.
What Is Respect in Marriage?
The Strength of Gentleness
These Why Questions Can Hurt Your Marriage
17 Tips to Ask for What You Desire Respectfully
Am I Too Chatty with My Husband?< Am I Too Quiet with My Husband?
NOTE: If you have very serious marriage issues and are dealing with abuse, uncontrolled mental health issues, significant addictions, or major unrepentant sin and your spouse is not willing to seek help or change, please seek godly, experienced counsel from someone you trust. And if you or anyone in the home is not safe, please reach out to a trusted doctor or to the authorities for help.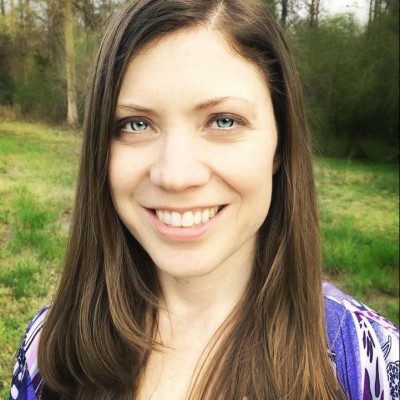 Guest Author Bio
April Cassidy
April Cassidy is a writer and blogger. She is the author of two books and writes regularly on her blog, The Peaceful Wife.
You can find April's books on Amazon at the links below:
Pins for Sharing